What a scorcher. Yesterday, while driving around, doing some shopping, I noticed the dashboard thermometer was reading 108 degrees. Gack.
It felt it.
The humans were sweltering and the garden wasn't exactly exalting in the heat. Add to the heat my recent battles with gophers and you have a garden with some pretty rough-looking tableaux. Here's a peek at a California fuchsia (Epilobium 'Route 66') seen through a chaparral currant (Ribers indecorum) that has defoliated itself in self-defense against the heat, dryness, and having its roots chewed by gopehrs.
Route 66 is the first thing you notice walking up the front steps, and it's probably the star of the September garden right now. Ignore the dying foliage nearby.
Brown is one of the dominant colors today. Lavender is blooming, but there are way more dead flower heads than new ones. Still pretty.

Same goes for the San Miguel Island buckwheat (Eriogonum grande var. rubescens).

In the herb/veggie universe the fennel is going strong, but it's also going brown. I skeletonized the image even further.

There are a few unglamorous typical California garden plants keeping the blooming going. The bougainvillea might as well be made out of plastic. Here it seems to bloom unless it freezes back or meets an electrified pair of hedge trimmers. This is a planting of two different double-flowered kinds, a magenta one and a whitish one that's tinted with magenta.

Kahili ginger is probably the most charismatic flowering plant right now in the back garden. Ginger-scented early mornings or nights under the stars give you something to look forward to during a season that's usually more gray and brown than green.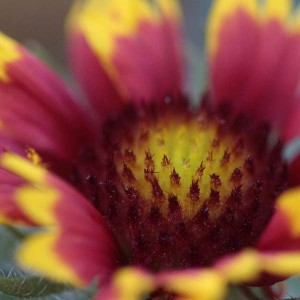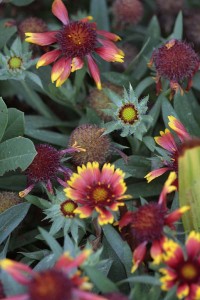 Gaillardia pulchella started out life as a plant or two from the nursery. It doth spread a bit.
Beyond the big and splashy, there's a fair amount in bloom if you look closely. Here are a few random blooms, shown mostly as closeups because the plants in general are feeling the season change.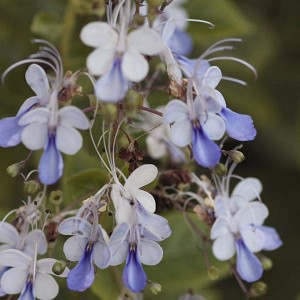 Going down the photos on the left:
Yucca elephantipes
Yellow waterlily
Arctotis
Salvia nemerosa 'Snow Hills'
Salvia microphylla 'Hot Lips'
Hummingbird sage, Salvia spathacea
Gutierrezia california
Galvezia speciosa–no the phot isn't upsdie-down; this is a strangely long single pendant branch on a plant on the roof deck 8 feet above
Orange epidendrum orchid
Clerodendrum ugandense, butterfly bush
Ceratostigma plumbaginoides, dwarf plumbago


A couple of other sights in the garden:

A potted Stapelia gigantea approaching full bloom.
The flower does has a bit of a dead meat odor, especially up close.

Even closer…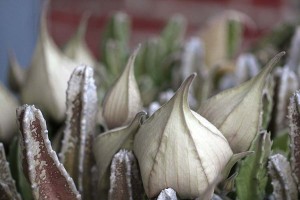 Abundant buds on the stapelia. More stinkiness on the way. Ah to be a carrion-obsessed fly in this garden.

And a final photo: Not a fly but a dragonfly visiting the pond. Taking a break from the heat.
Thanks as always to Carol of May Dreams Gardens for hosting Garden Bloggers' Bloom Day. Click [ here ] to see what everyone else has to share!